Web links | Sample work | Artist Statement | Artist Information
Click image for enlarged version and artwork details.





My work is about storytelling and the city of New Orleans. In my work, I try to portray the city in a playful yet sober way, drawing on my surroundings and a sense of New Orleans' self-endowed magic and mythology. There is a tradition here of allowing mythology to create culture, fill in the gaps of history and distort reality. I find the city's relationship to myth ripe with inspiration and artistic material. Elements of the urban landscape find their way into my work, such as skylines of Creole cottages, flocks of green parrots over Bayou St. John, and telephone poles planted askew in the silty earth. For me these things, on one hand, are symbolic remnants of New Orleans' past, and, on the other, evidence of a pulse here that is faint but steady, subtle and hopeful. These drawings reflect my own perception of, and relationship with the city, whose essence is a love story which is overwhelming at times, whose day-to-day functions are a bit of a comedy, and whose tragedies have been and still are epic.
[ back to top ]
Education
New Orleans Center For Creative Arts
Student in the Visual Arts from August 1998 until graduating in May 2001
The San Francisco Art Institute
Enrolled from August 2001 - May 2005
Graduated May 21, 2005 with a Bachelors Degree in Fine Art
Fine Art Exhibitions
Package, Live Worms Gallery, San Francisco, CA, March 2004
A Benefit For Ciudad de los Ninos, Galleria de Balazo, San Francisco, CA, December 2004
The San Francisco Art Institute Spring Show, The San Francisco Art Institute, San Francisco, CA, May 2005
ArtMelt 2007, The Shaw Center in Baton Rouge, May 2007
Brunner Gallery Invitational, Brunner Gallery in Baton Rouge, July 2007
Unwrapped, 628 Baronne St. in New Orleans, during Art For Art's Sake, October 2007
Constance Book Release, Barristers Gallery in New Orleans, March 2008
Way Down In New Orleans, Civilian Art Projects, Washington D.C., September 2008
Publications and Awards
Constance: Delicate Burdens, January 2008
Constance: Replicas and Replacements, December 2006
Constance is an independently produced publication exhibiting the work of visual artists and writers living in and working with the city of New Orleans.
Recipient, Brunner Gallery Award, May 2007
[ back to top ]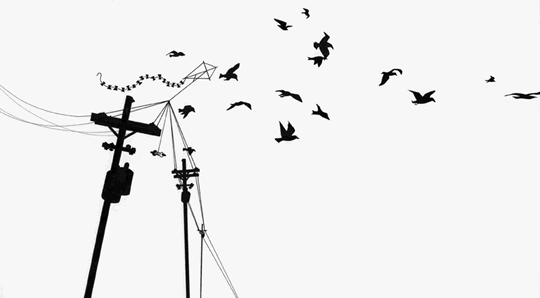 Storytelling #2 (Hallelujah Bye and Bye)
ink on paper, 7" x 10"
2007


[ back to top ]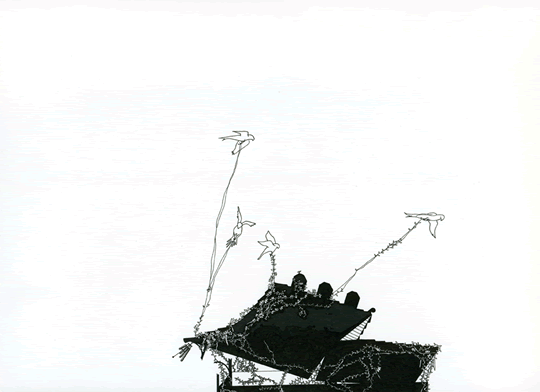 Tear the Roof Off the Sucka
ink on paper, 9" x 12"
2007

[ back to top ]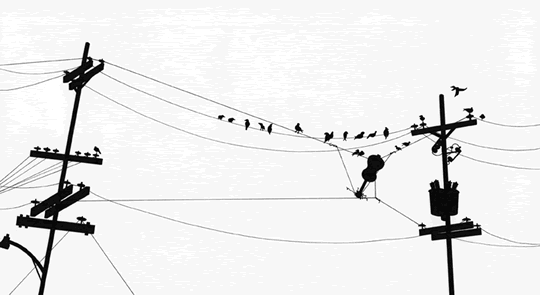 Storytelling #1
ink on paper, 7" x 10"
2007

[ back to top ]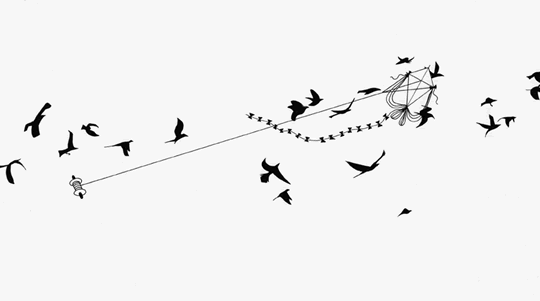 I'll Fly Away
ink on paper, 7" x 10"
2007

[ back to top | back to artists | next artist ]